When?

2001, October 12-16
th



Where?
See below


FIND OUT MORE - get on the mailing list here!

Post Congress Tour - 5 days, 4 nights specially tailored for visiting poets - many highlights, much of interest, plenty of fun.


Itinerary:

Friday 12 Oct
Depart Sydney 10.00am
Arrive Wollongong for Lunch, readings, sightseeing
Kiama blowhole, south coast beaches.
Dinner & Poetry Reading at Wollongong Gallery
Hosted by the Gallery and The South Coast Writers'
Centre.
Staying at the Pilgrim Lodge, attached to Mam Tinen
a Buddhist Temple, with a tour of the Temple in the afternoon.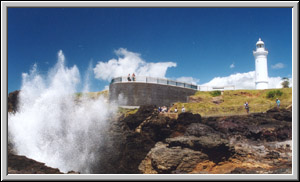 Kiama blowhole
Saturday 13 Oct
Canberra
Lunch and
Reading at Floriade Austalia's famous celebration of Spring 2.30pm
Staying at the Acacia Motel, Canberra.


Sunday 14 Oct
More sightseeing.
National Art Gallery - Parliament House.
Reading at Bogong Theatre, Gorman House with local poets in conjunction with the ACT Writers' Centre.
Staying in Berrima, historic village with time for sight-seeing before departure Monday morning


Monday 15 Oct
Katoomba Readings, sightseeing
staying at the Hydro Majestic, "The Palace in the Wilderness"
Winner of NSW 2000 award for excellence in tourism.
An unsurpassed position overlooking the Megalong Valley with breathtaking views. Popular with poets in the 1920s
Lunch at Berrima - historic village.
And maybe a visit to the Survey general Inn, Australia's oldest with a continuous licence.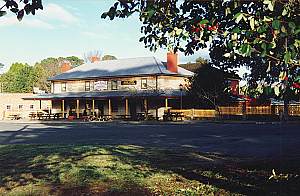 Dinner at the Sumarian Cafe Hazelbrook, followed
by readings.
Tuesday 16 Oct.
Return to Sydney - Noon.


The Post Congress Tour will include visits to Writers' Centres, cultural venues, e.g. Parliament House, National Library, Museums, Galleries, scenic and bush spots and lunch at an historic village.


The Post Congress Tour is all inclusive. In other words for the
price you get transport, accommodation, all meals and entertainment,
entry to galleries, museums etc. Only expenditure will be personal eg.
newspapers, alcohol etc. Anyone booking should send full price
with the request to take part. There are only 90 places available
first come best dressed.
Post Congress Tour - US$540 includes all transport, accommodation and meals.
It does not cover alcoholic beverages etc as above.


For further information, email Ann DAVIS AnnD41@excite.com